Our Business is To Floor You
Check Out Some of our Recently Completed Work
We know not every project is the same. Let us review your designs and show you what it will cost to complete your vision.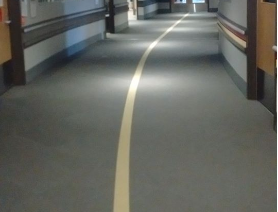 We know the road to the finish line is not always straight. No detail is too big or too small.
This Picture Above Has a Custom Yellow line. This was installed for Individuals with Varying Sight Abilities in the Little Light House - Tulsa, OK.Custom Detail for a Detailed Customer.
At CWC Interiors, Your project is more than just another project. We are a Family Company and become Family with everyone we work with. Sometimes real Blood, Sweat, and Tears do go into your project. We live and work in Tulsa and put pride into what we do. We want you and your guests to visit these sites for years to come.